| | |
| --- | --- |
| Name | BeSoccer v5.3.1 Apk |
| Version | v1.19.8 |
| Size | 611 MB |
| Developer | Kefir! |
| Price | Free |
| Required Andriod | 5.0 and up |
| Last update | 12/10/2022 |
| Also available on | Playstore |
About Last Day on Earth v1.19.8 APK:
The Last Day on Earth game (LDOE) blends top-down adventure elements with realistic action-survival gameplay to immerse players in a post-apocalyptic world. There are impressive features like crafting, leveling, and dungeons, but its rewards and activities make it worth playing. A player can also build a base or raid another player for resources and items.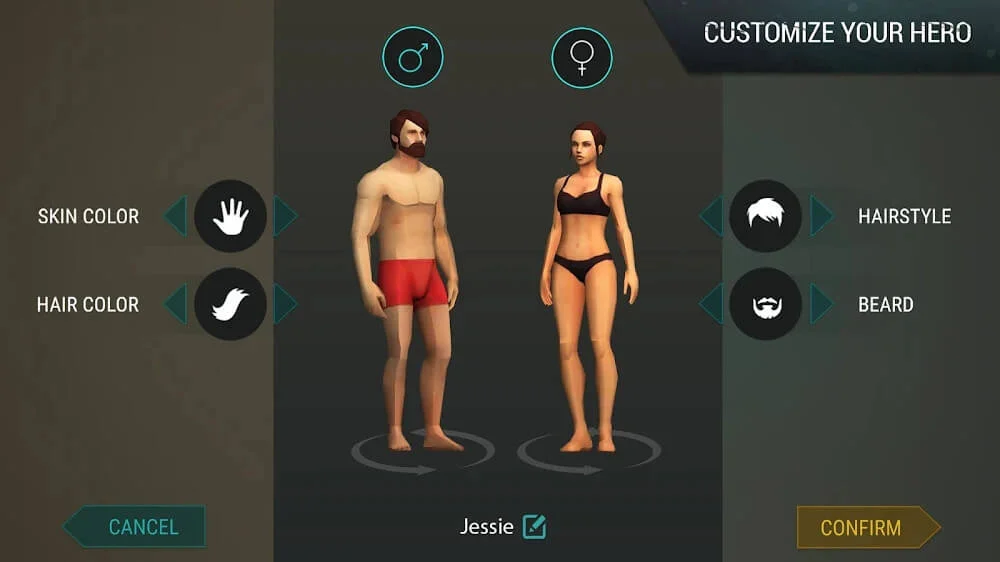 LOCATION AND WORLD EXPANSIVE
Changing locations in Last Day on Earth requires time or stamina, as the whole world is an overworld. Given the variety of resources, food, minerals, and environments on the map, every place on the map is meticulously designed. You can also find crafting materials in dangerous locations, such as dungeons and more, or level up by fighting zombies.
AN INTRIGUING GAMEPLAY FOR SURVIVAL
The control mechanics and features of the game stimulate the real survival element despite its top-down approach. As part of survival, the player must gather wood, iron, and items to improve the quality of life, and even fend off zombie attacks. To make weapons and equipment, they must also venture to further lands and find more advanced materials.
BUILD A STURDY BASE
Among the most innovative and outstanding features of Last Day on Earth is the base-building mechanism. In addition to refining materials, the player can create parts for crafting or manufacturing through the base. It is also possible to upgrade all facilities, structures, and walls with better materials instead of building new ones, even adding furniture and stations to make the house more diverse.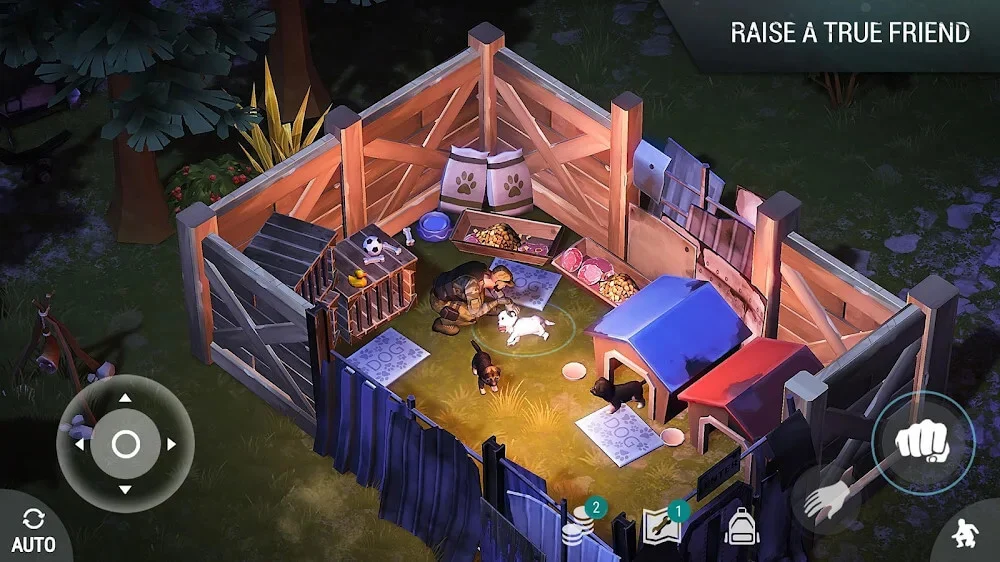 CRAFTING SYSTEM WITH DETAILS
Every player's crafting progress is unlocked over time, even though the game does not have a skill system or anything like that. There are different tiers and progressions for all tools and weapons, as well as crafting items and materials. In addition to that, players can also use new and more crafting stations to handle premium ingredients.
DARK AND DEEP BUNKER
As the player moves deeper into the ground, the player faces real challenges in bunkers, which are exclusive to Last Day on Earth. After a week, all progress is automatically reset, so the deeper the player goes, the more rewards they get. In addition to introducing new types of monsters, the bunkers will also introduce new weapons, making gameplay more intense and exciting.
LOOT THE AIR CRASH AND TRADE
In the post-apocalyptic world, trading is a common activity, but it never provides the player with what they need. Only a few unique items can be looted from air crashes, and everything from the trader is random but highly valued. In the world of adventure, players will occasionally come across major accidents, with abundant loot, but also absolute danger.
Postapocalyptic survival enthusiasts will find more entertainment in Last Day on Earth. Also, the game includes a co-op where everyone can join forces to establish strong survival communities and explore new places together.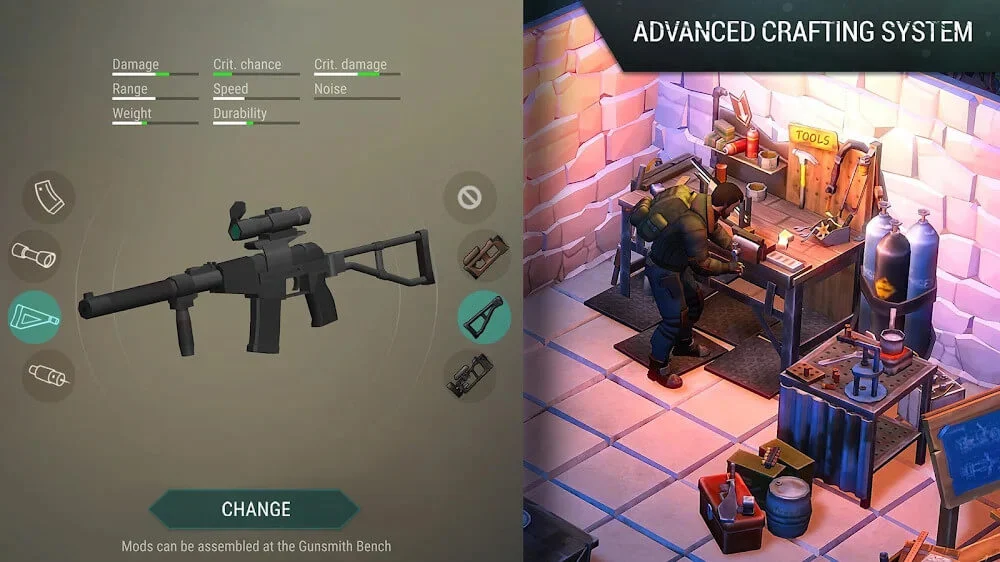 BEAUTIFUL FEATURES:
The region can be explored by creating a character. An all-terrain vehicle, clothes, weapons, and a house can be built here.
Recipes and blueprints become available as you level up. Customize your house, upgrade weapons, and add skills.
A zombie world would not be the same without pets. Dogs like huskies and shepherds are happy to assist you in rescuing high-placed items.
Reach remote locations quickly with a helicopter, ATV, or watercraft. There is no such thing as a free lunch. Your mechanic self needs to be awakened
Crater City is a cooperative gaming site you should check out if you like that kind of game. Your PvP worth will become apparent then. Get closer to your pack by joining a clan!
A seasoned gamer would envy the weapons you have, Survivor if you've made it this far. It includes bats, miniguns, M16s, AK47s, mortars, and C4s.
The oddballs include zombies, raiders, and bodies of water. Flee or force. Make sure you survive!
Congratulations on completing the task. Whatever your background is or was, it doesn't matter. Good morning, horrible world…