| | |
| --- | --- |
| App Name | Mastodon APK |
| Latest Version | 1.1.3 |
| File Size | 2 MB |
| Developer | Mastodon |
| Price | Free |
| Required Andriod | 5.0 and up |
| Latest update | 19/11/2022 |
| Get it On | Playstore |
The Mastodon Apk Download Android application is one of the most popular apps in the Apps/Games category, and it has many great features. It is currently the most recent version available for Android.
What is Mastodon APK?
A decentralized social network, Mastodon is one of the largest on the web. It's more like a network of millions of users in independent communities who can interact seamlessly with each other. Mastodon is the perfect place to find passionate people posting about whatever interests you!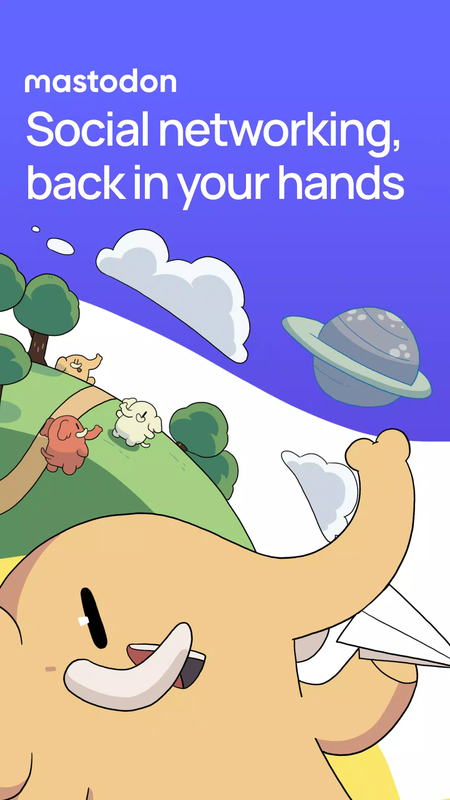 Create your profile in a community. A chronological timeline lets you find and follow fascinating people. You can post 500 characters worth of emojis, images, GIFs, videos, and audio. You can share great stuff by replying to threads and reblogging posts. Become familiar with trending hashtags and new accounts to follow.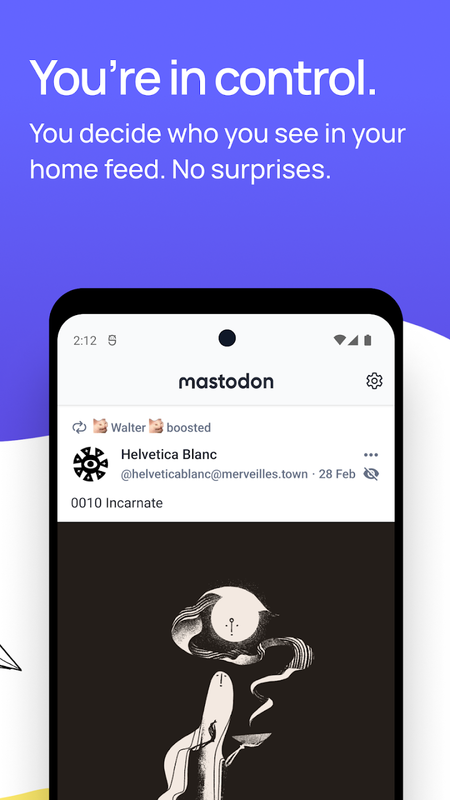 Designed with privacy and security in mind, Mastodon is one of the most popular social networks. Select the group of people you want to see your posts, whether it's your followers, whom you mention, or the whole world. If you are not ready to engage with a post that contains sensitive or triggering content, you can hide it using content warnings. A robust blocking and reporting tool helps prevent abuse within each community, and each has its own guidelines and moderators.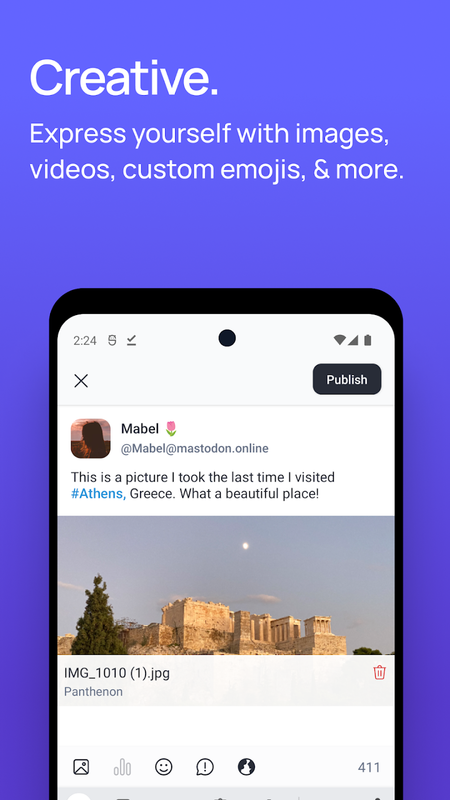 The following features are available:
You can choose from light, dark, or true black modes to read posts
Tally the votes of your followers by using polls
With a tap, you can discover trending hashtags and accounts
Notifications: Receive notifications of new follows, replies, and reblogs
Using any share sheet in any app, you can post directly to Mastodon
You'll occasionally see our cute mascot, the elephant, pop up on the site.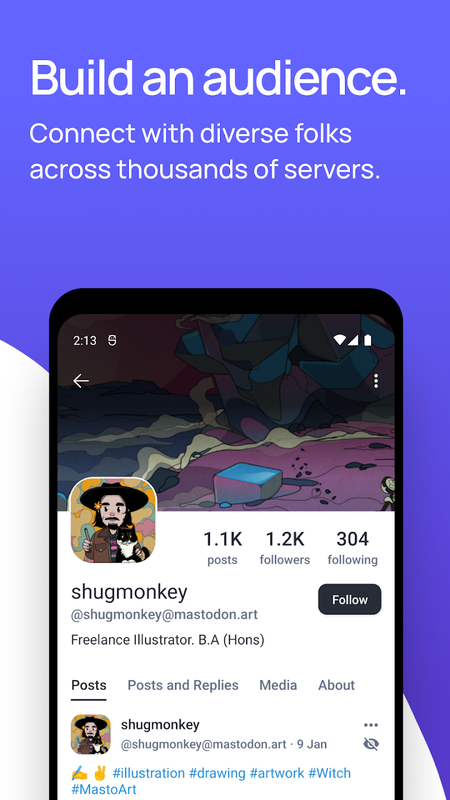 Donations support Mastodon's development since it is a 501(c)(3) nonprofit organization. We do not advertise, we do not monetize, and we do not accept venture capital.